About us
Ecogec is your skilled partner for soil removal, road and drain/sewer projects and has evolved over the past thirty years to become one of Luxembourg's largest construction contractors.
Our world consists of mountains of earth, gravel and paving stones. We move masses of soil and perform levelling and straightening, filling, consolidating and paving work. This, of course, includes the professional planning and design of your construction project.
We have available all modern equipment, including asphalt finishers and rollers, professionally operated by our trained and skilled personnel.
We perform all services within our company and under our supervision.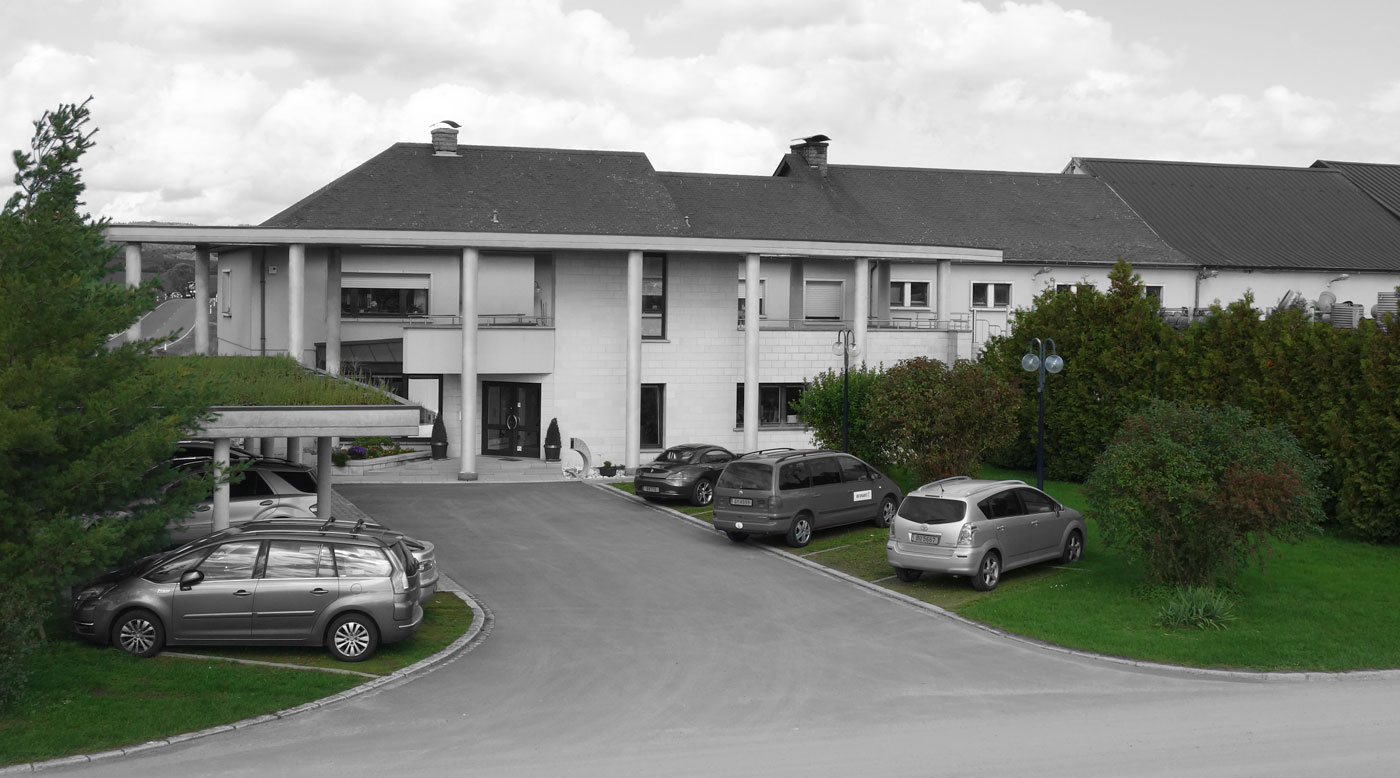 The administration building in Junglinster
Construction machinery and equipment on the grounds of ECOGEC
ECOGEC has its own large storage areas for construction materials